The development of energy engineering and automation technology conforms to the national policy requirements of energy conservation and emission reduction, development of renewable energy and clean energy, and also accelerates the development of energy industry, especially the development of large-scale utilization of solar energy and wind energy, power generation technology, smart grid and energy-saving technology. Energy engineering and automation includes energy engineering, energy automation and the utilization of clean energy. Studying the conversion, transmission and utilization of energy, related systems and equipment, and the development and utilization of new energy such as wind energy, solar energy and biomass energy is a science closely related to the development of emerging energy and electric power automation.
Last year, the 2022 International Conference on Energy Utilization and Automation (ICEUA 2022) has successfully held an online conference. Experts such as Assoc.Prof. Guohua Xie from Wuhan University, Prof. Thanikaivelan Palanisamy from CSIR-Central Leather Research Institute and Prof. Rajan Jose from Faculty of Industrial Sciences & Technology, Universiti Malaysia Pahang gave academic reports on "Energy Utilization and Automation" and shared their research results.
This year the 2023 2nd International Conference on Energy Utilization and Automation (ICEUA 2023) will be held in Sanya, China from February 10 to 12, 2023. The conference mainly focuses on the research fields of "energy development and utilization, energy conversion, chemical material preparation, electric power, automation and electrical engineering, automation engineering", and provides an international exchange opportunity for experts, professors, scholars, engineers and others from domestic and foreign universities, scientific research institutes, enterprises and institutions to share their professional experience, communicate the new development of disciplines face to face, and display the research achievements of individua
Full Paper Submission Date: January 15, 2023
Registration Deadline: February 8, 2023
Final Paper Submission Date: February 12, 2023
Conference Dates: February 10-12, 2023

Submitted paper will be peer reviewed by conference committees, and accepted papers after registration and presentation will be published in Journal of Physics: Conference Series (ISSN:1742-6596), which will be submitted for indexing by Ei Compendex, Scopus, etc.
ICEUA 2022 丨IOP Publishing丨EI Compendex丨Scopus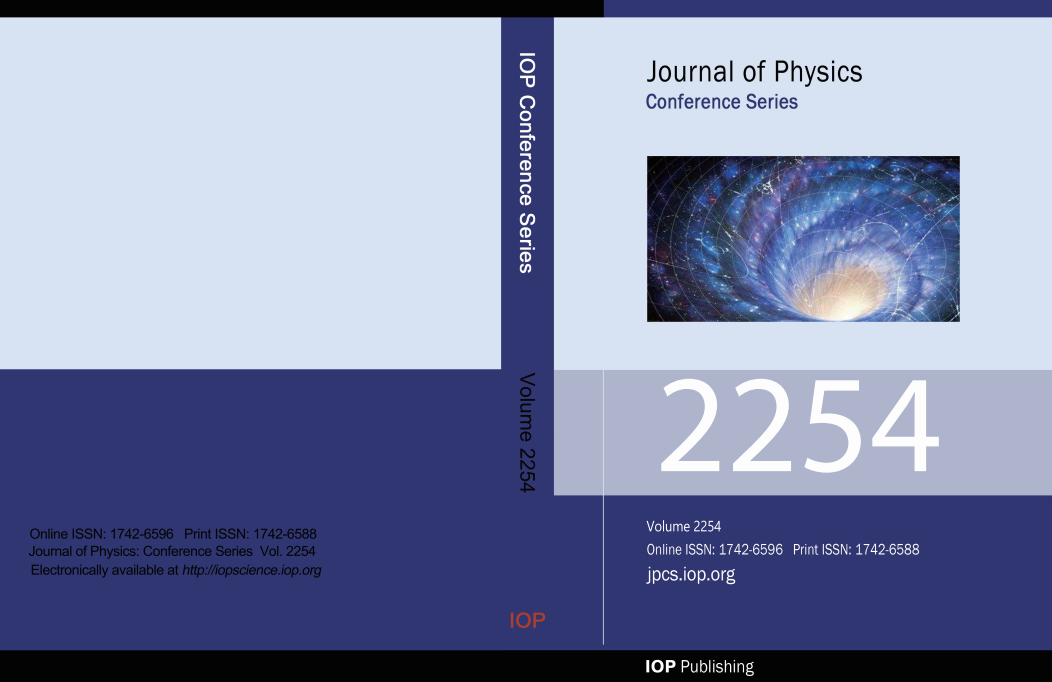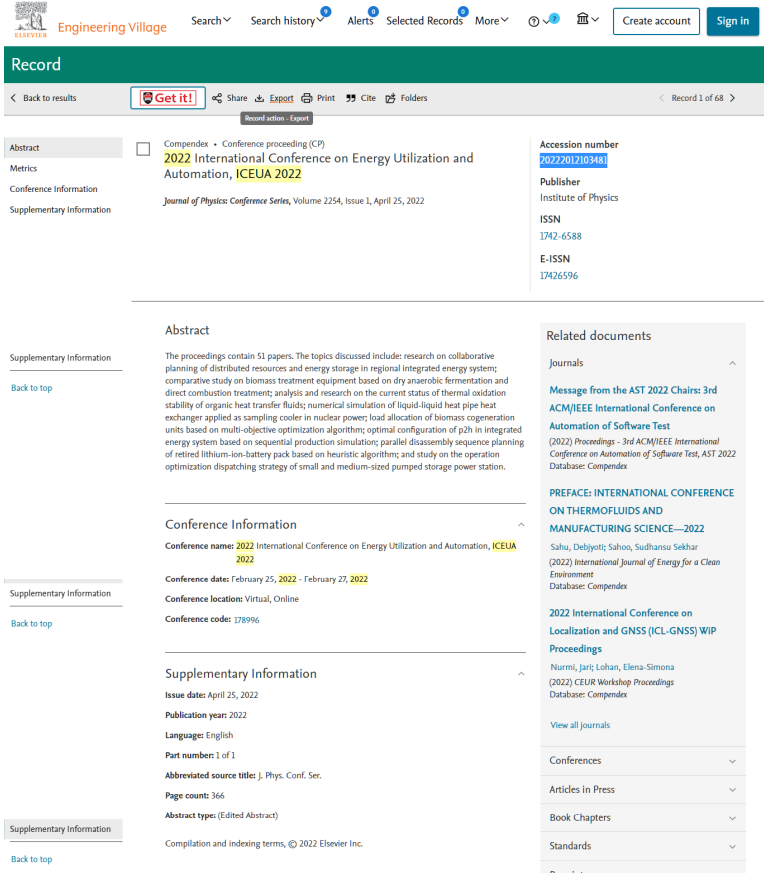 JPCS Publishing EI Compendex
Note: All submitted articles should report original results, experimental or theoretical, not previously published or being under consideration for publication elsewhere. Articles submitted to the conference should meet these criteria. We firmly believe that ethical conduct is the most essential virtue of any academics. Hence, any act of plagiarism or other misconduct is totally unacceptable and cannot be tolerated.